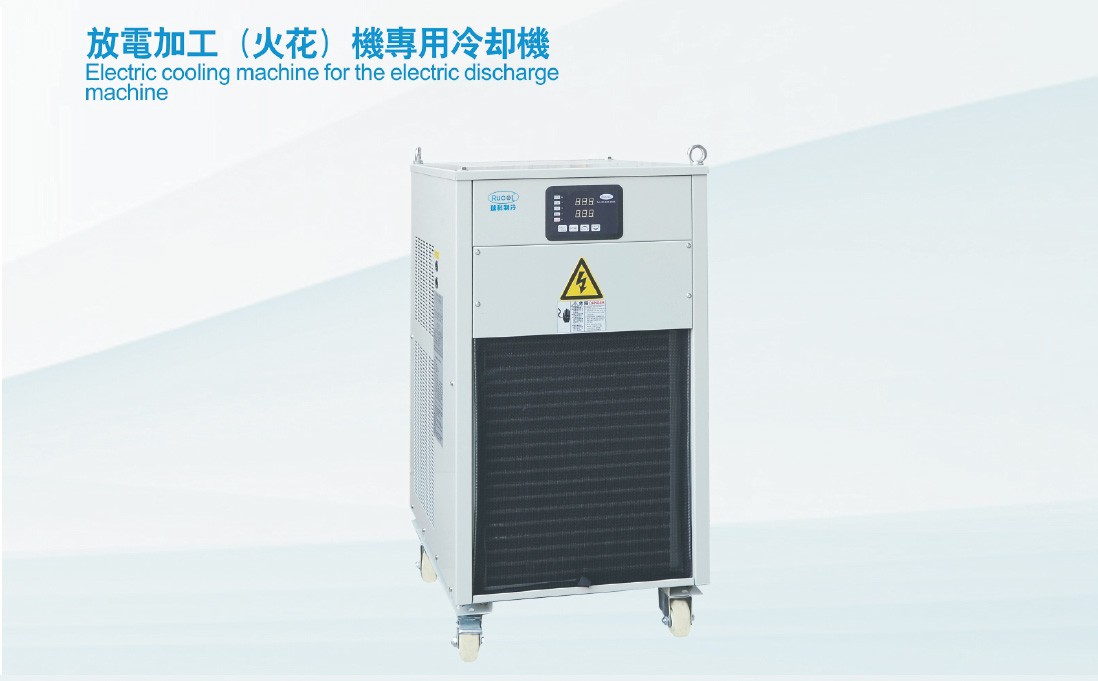 Applicable to the following types of machinery :
CNC integrated vertical and horizontal machining center
Wire cutting machine, park machine
CNC lathe
CNC honing machine, gear hobbing machine
Features and functions
1. This machine can cut and process the cooling machine without being restricted by the fuel tank.
2. Prevent oil temperature rise to ensure the precision of machining parts.
3. Prevent wear of turning tools and prolong service life.
4. Maintain the temperature of the processed parts, prevent thermal deformation, ensure processing accuracy, and shorten production time.
5. The specially designed heat exchanger is not easy to be blocked by the processed copper powder.
6. The use of new high-efficiency environmentally friendly refrigerants does not pollute the environment.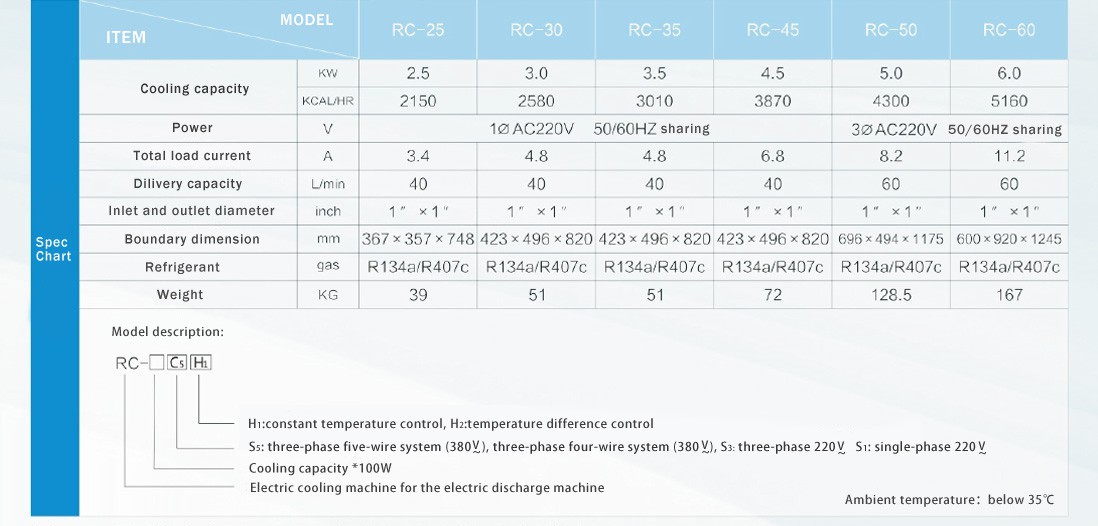 If there is any change in this catalogue, the company will not be notified otherwise, please refer to the actual or official drawings, and the final interpretation right belongs to the company.